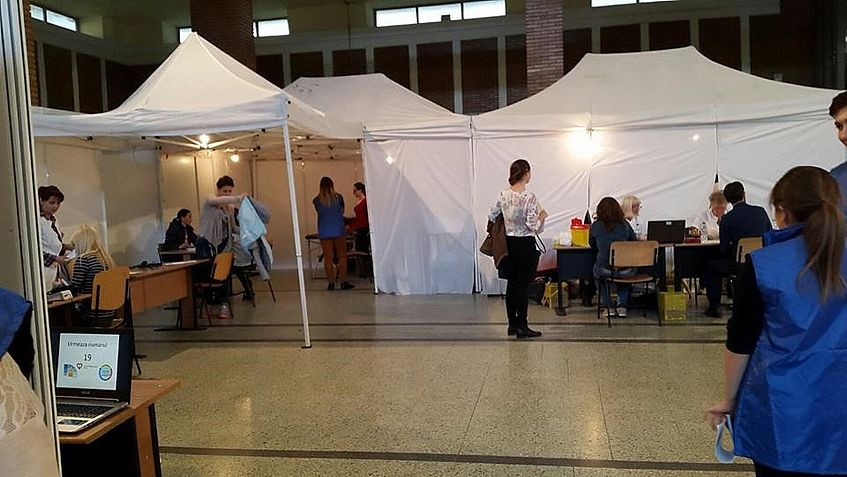 In this service learning project, students are given the opportunity to participate in a series of company visits with companies, organizations, and institutions in the area of Aerospace Engineering.
A proven method for sparking a student's interest in aerospace engineering careers is to connect them with individuals and workplaces that best embody the career possibilities. By immersing students in an aerospace environment, we are giving them the opportunity to imagine their potential future.
The program aims at giving students, who will soon enter the workforce, direct exposure to the company, its business culture, the working environments, the different departments and its employees and managers.
By visiting companies, students are able to get direct exposure to companies that are leading their industries. Students hear from the employees that are developing and executing innovative management strategies and tour the companies' facilities. At each visit, students have extensive interactions with company representatives.
Students gain great insights into how each business works, their unique cultures, and how different roles and functions work together within companies.
The organizing and implementing committee is formed of 3 students, and the benefits that we have gained from this experience are:
Going through the whole organizational cycle (planning, research questions, implementation, contacting companies);
Working with professional teams from companies;
Understanding the importance of aerospace industries;
Experience the high energy of aerospace business environment.
During a typical company visit, students will have the opportunity to:
Engage with potential future employers;
Experience the high energy of aerospace business environment;
Gain an in-depth understanding of aerospace-related job opportunities.
A standard visit lasts 2-4 hours, but each company and student group has the opportunity to customize the visit based on the needs of both parties.
The structure of the event is flexible but may include a company overview presentation, job shadowing, student/employee interaction and a question and answer session.