Participants of the postgraduate program
The certificate course "Cultural Management" not only offers an interesting one semester program, it also enables global networking - not only with lecturers from different universities or the cultural sector, but also with students from diverse international backgrounds. Since 2016, 86 people from 26 different nations have completed the postgraduate program. The countries of origin are not limited to Austria or Europe, but extend all over the world. For example participants came from the Australia, Brazil, the U.S., the U.K., Serbia, Bulgaria, Germany or Italy. The many different backgrounds of the participants are one of the great strengths of the certificate course.

Furthermore the certificate course attracts different professional groups. Among the graduates you will not only find freelance artists but also teachers, curators and employees in different and or leading positions in cultural institutions or in the field of communication and public relations work. The certificate course benefits from the many different professional backgrounds and the variety of different experiences on which you can build.
Kristina Antanian
Certificate course "Cultural Management" 2022/2023
"This certificate course is a one-of-a-kind educational experience that's directed towards professionals who implement new insights into their work every day, no matter their age or field of occupation. 'Cultural Management' is what postgraduate education should be: effective, saturated, and concise. I appreciate the schedule me and my colleagues had as well as the range of professionals from the creative industries that were mentoring us throughout the way. Thanks to the perceptive and sharp critique of Leonie Hodkevitch and Peter Schweitzer, I was able to perfect my developing project on a new level with each class. In addition to the cultural projects my colleagues shared in class, teamwork and a practical approach provided a distinct perspective on how to merge different cultural interests. I feel very thankful for this experience and I'm ready to bring my projects to life."
Matthias Haid
Certificate course "Cultural Management" 2022/2023
I benefitted immensely from the class "Cultural Management". The lessons are organized in a compact manner and demand a high degree of intensive work and openness to dialogue.
In addition to acquiring business administration skills, I felt the personality-building coaching sessions were enriching. Furthermore, the constructive feedback after the regular presentations was very helpful.
I appreciated the large number of international speakers from all areas of the cultural field and the possibility to build a network in the industry. The process of creating a project of one's own - from the idea to the detailed planning - was a particularly important experience for me.
Due to their highly professional competence and expertise as well as their energy and cordial manner, studying with the leadership team Mag. Leonie Hodkevitch and Prof. Dr. Peter Schweitzer was a real privilege.
They convey a passion for art and provide young cultural managers with the skills and know-how they need to create successful cultural projects.
Matthias Haid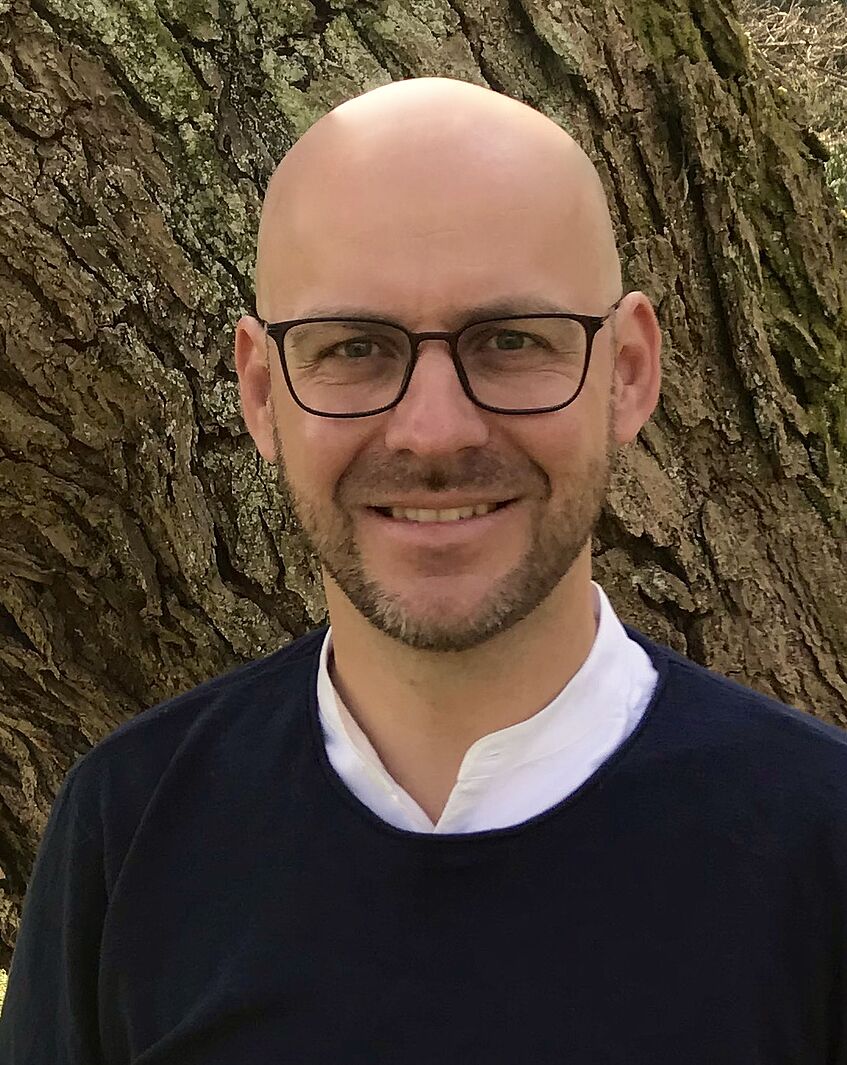 Alexandru Ivănoiu
Certificate course "Cultural Management" 2022/2023
"The Cultural Management Diploma Course is probably the most up-to-date programme of its kind. In its compressed and intense structure it gives you knowledge, tools and consistent training for your cultural endeavours. For me, the biggest achievement was the courage that grew. I feel that culture is not anymore something hard to manage, complicated to fund and separated for the daily life. I found the courage to perceive it as vital, to see the sponsors as collaborators, to find a will and a way to persist. This is not small. This did not happen just for me, it is a perspective shared through all the 2023 group. I saw that in every module, in the way their projects developed and in the way they talk about culture. I strongly recommend the course excellently coordinated by Leonie Hodkevitch and Peter Schweitzer. Dear future candidate you do not need a 2 year long course, you need the right one."
Alexandru Ivănoiu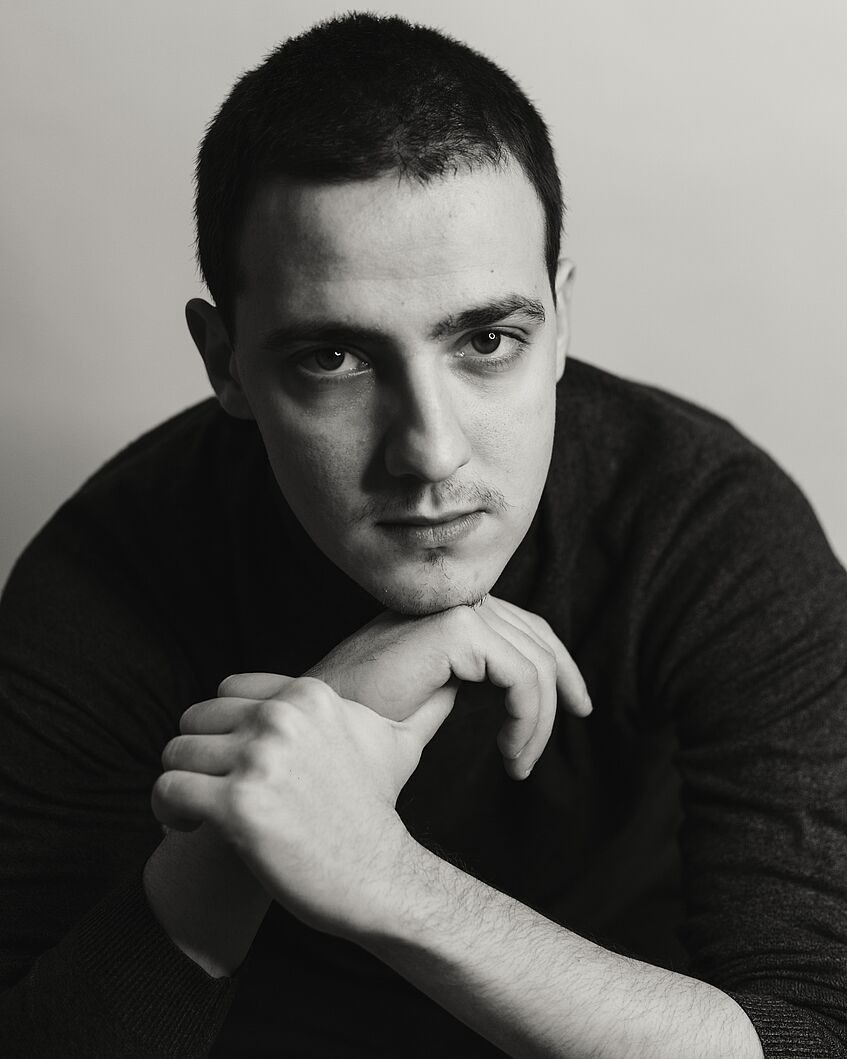 Anastasia Vereshchagina
Certificate course "Cultural Management" 2022/2023
"Applying to the Postgraduate Cultural Management program, I was preparing myself for an advanced course on project management in the cultural sector. I was expecting real-life instructions and shortcuts on how to lead projects, deal with budgeting, sponsoring and funding, and build communication. I was expecting teamwork and networking. And my expectations were met. Though the most important thing that happened to me during this semester was a realization of my actual abilities and capacities. Right in the middle of the course, I was stunned by a very simple yet astonishing discovery: I already have everything necessary to develop and implement cultural projects. I am capable of making them personal, sustainable, and effective. The course worked for me for many reasons, such as intensive and profound group work or the versatility of involved speakers. It showed both the range and scale of opportunities within the cultural sector. Still, the most groundbreaking element for me was the people and connections we formed. Thanks to Leonie, Peter, and all the invited experts we achieved unique and productive group dynamics. Eventually, the course turned out to be an encouraging and motivating space where it was possible to feel ambitious, venturous, competitive, and safe at the same time. With all said, my biggest outcomes are that I am capable of succeeding in this field and I am not alone. I can bring my vision to the table. I can collaborate. I can launch my own initiatives and seek options to join initiatives that speak to me. This program provided much more value than I could have ever anticipated."
Anastasia Vereshchagina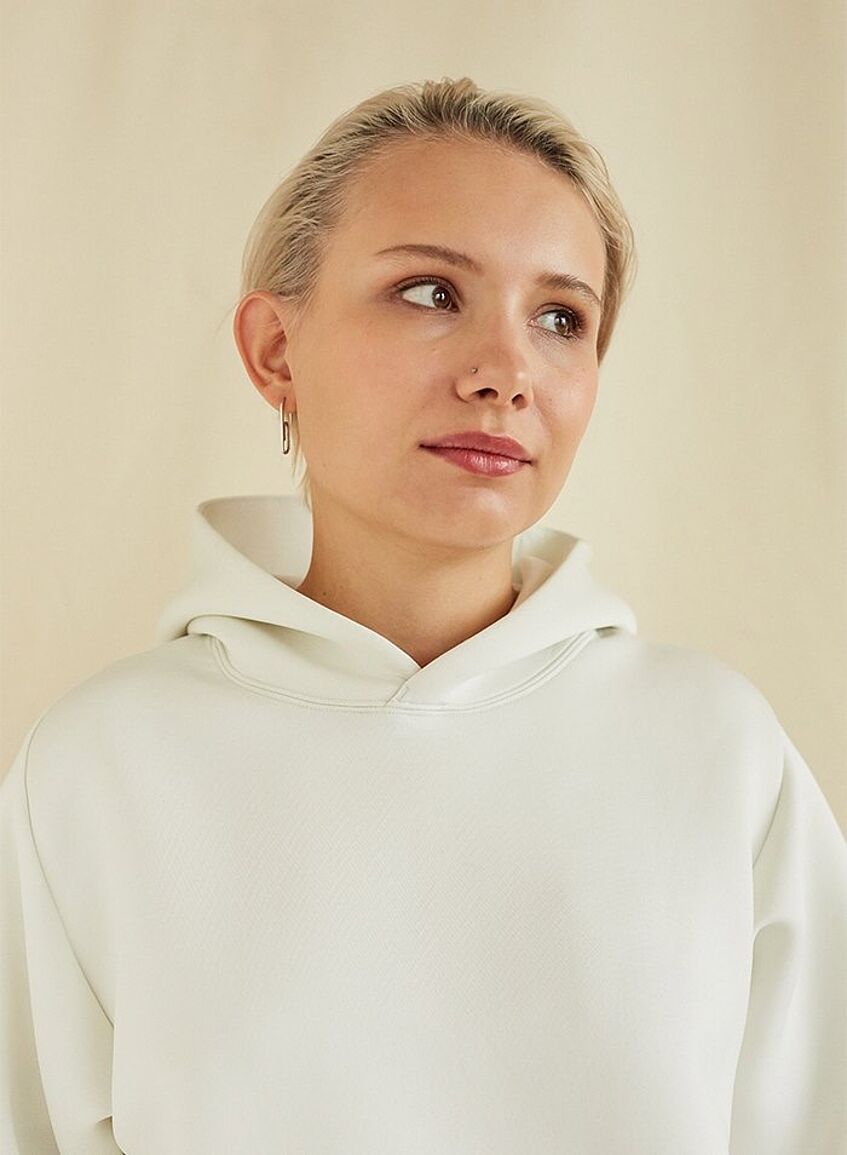 Patric Lindström
Certificate course "Cultural Management" 2020/2021
"Throughout the course we cross many bridges to experts from different scientific and cultural fields. Architects, anthropologists, musicians, theater, museum, political officials, festival organisers, NGOs and more, all inviting us to look closer at what culture is. Why do we need it? How do we maintain it? How do we contribute? Should we always contribute? How to preserve it? Store it? What about how did it get here in the first place?
Again and again we find ourselves in imbalance with our cultural project's vision and it's relevance. We question our learned definitions and the essence of things. We work hard together to improve our project's level of professionalism, sustainability, sufficiency and proportions. We go to the bone within our discourses and acquire a deeper understanding of how a cultural manager can contribute to change. On this journey together we build friendships and resilience.
The course is intelligently put together and offers fruitful support through its program management and scientific team. The semester our group spent through covid restrictions and US elections forming a strong bond between us. The next steps I take out in this world are in that spirit. Full of hope and warmth to support, to create, to build sustainable environments together where culture can flourish and coexist."
Patric Lindström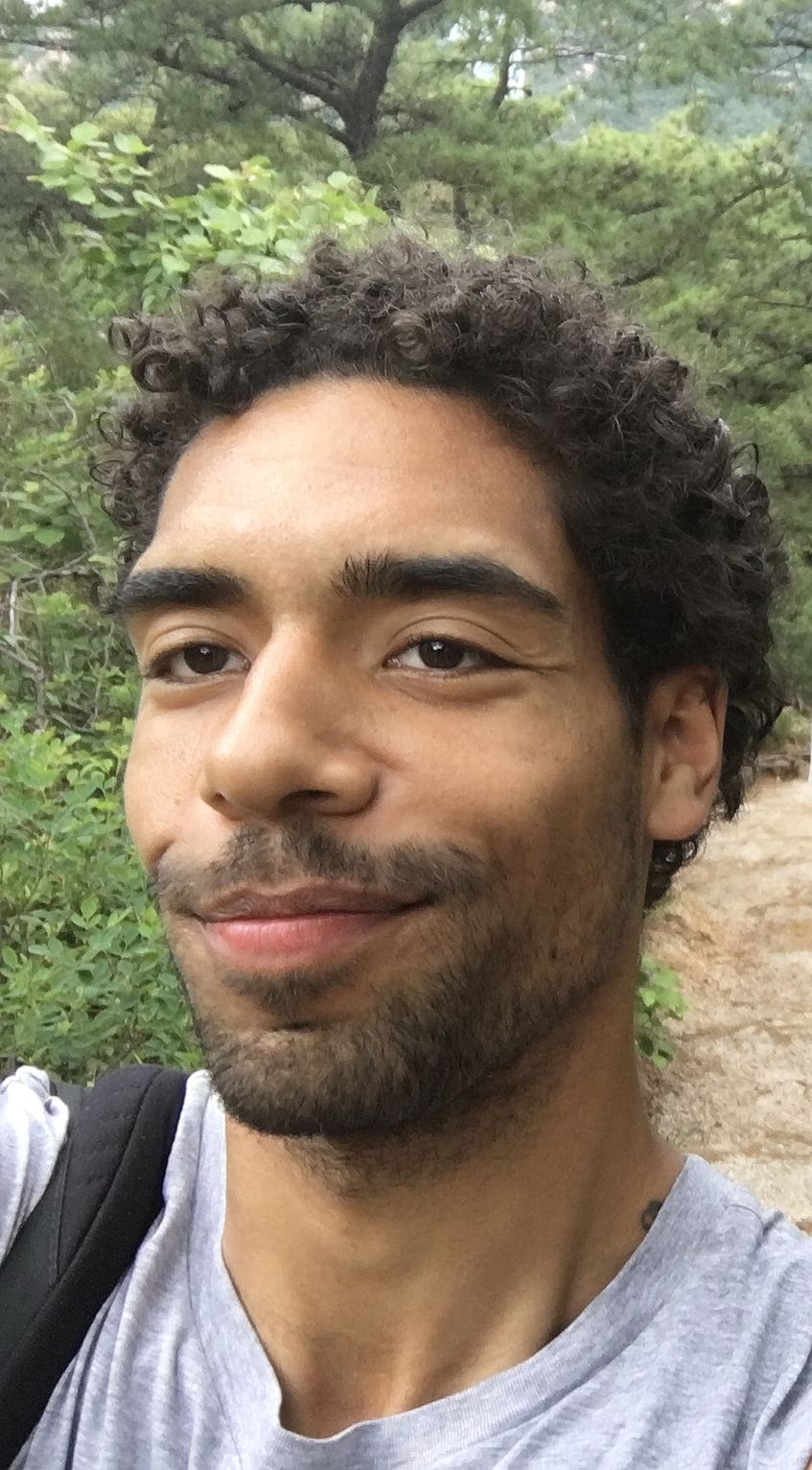 Camille Ignacio, MA
Certificate course "Cultural Management" 2019/2020
"As someone who intends to enter the museums, arts, and cultural sector but who lacks the practical experience required, attending the Cultural Management certificate course has been the best next step I could have taken for my professional career.
It has been beneficial to gain insight into the cultural management practices of experts working in Vienna and beyond, who were generous with the information they shared, giving us a fair mix of theoretical foundations and anecdotal situations to analyze and discuss. The module and lecture topics did not shy away from what today's societal climate requires of the cultural industries, among them being community involvement, audience development, and cultural diplomacy. Classes were well-organized by the program management team, and the required monthly assignments helped immensely with my presentation skills.
It was especially wonderful to attend classes with a diverse group of individuals all committed to cultural and social development. The scientific leadership team has proven to be very intellectually and morally supportive, and they have been accessible as mentors even after the program. This group of people have comprised the most nurturing and inspiring learning environment I've ever been part of.
My personal challenge now is to relocate this information from the Cultural Management certificate course into the context and needs of contemporary Philippine society. The certificate course has proven effective in boosting not just my knowledge of the sector's inner workings, but also the confidence I have in my own abilities as a potential contributor to the industry."
Camille Ignacio, MA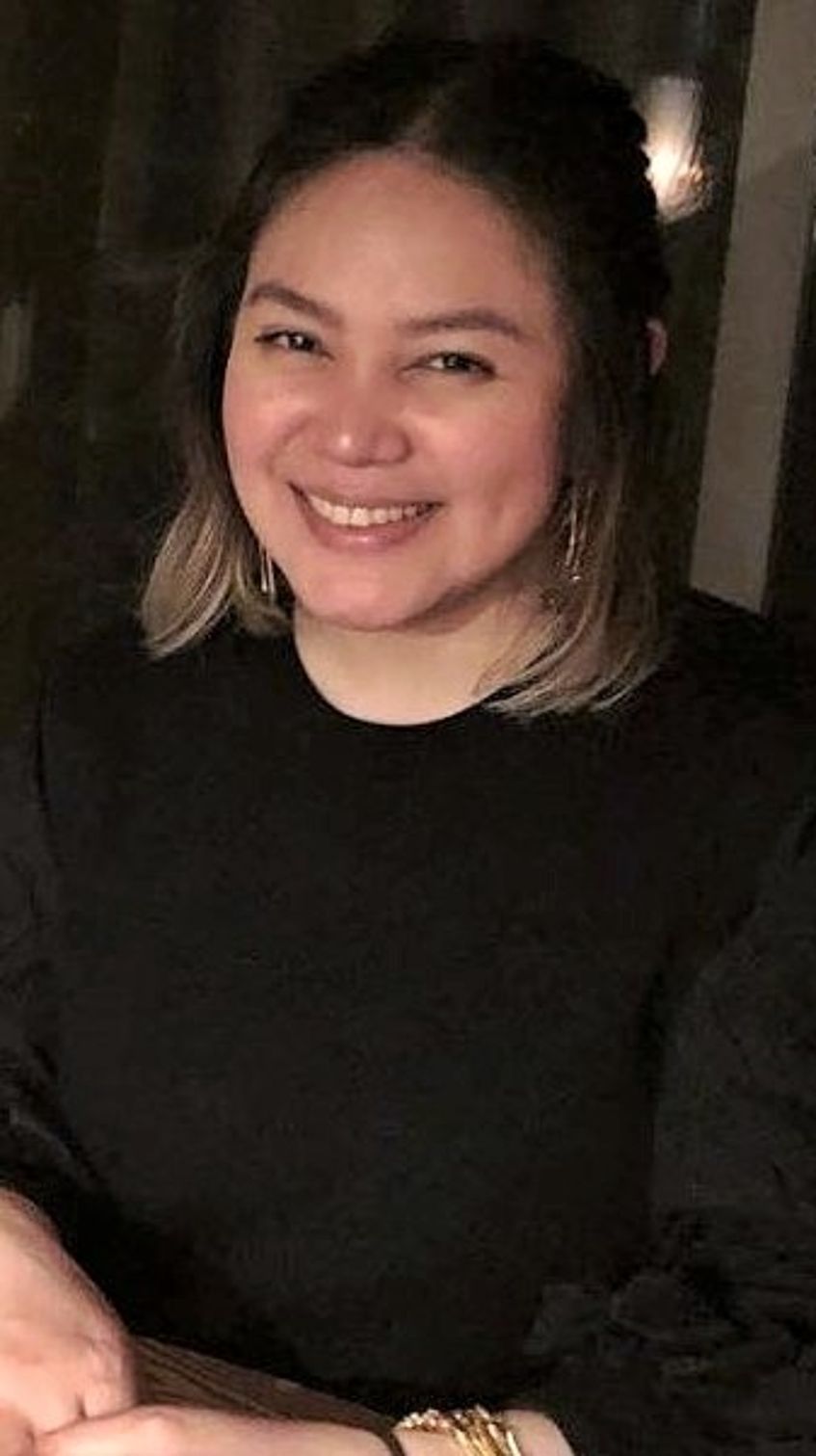 Christine Schelle, M.A.
Certificate course "Cultural Management" 2018/2019
"As I left the first session of "Cultural Management" I realized: this course is about much more than getting information about how to apply for an EU-project. After highly intense modules with very unique lecturers it turned out to be a changing point in my work as a curator in a museum of modern art. It opened my mind to strike a new path of collaboration with all kind of partners in the field of arts and culture. I felt encouraged to think in international dimensions without missing all the important little steps of what makes a project notable. The skills and the insights I gained helped me to initiate own projects. At the same time it was inspiring to listen to the other presentations and to discuss different aspects such as the importance of social relevance or audience development. Retrospectively I gained much more than I expected and it professionalized my work in many ways."
Christine Schelle, M.A.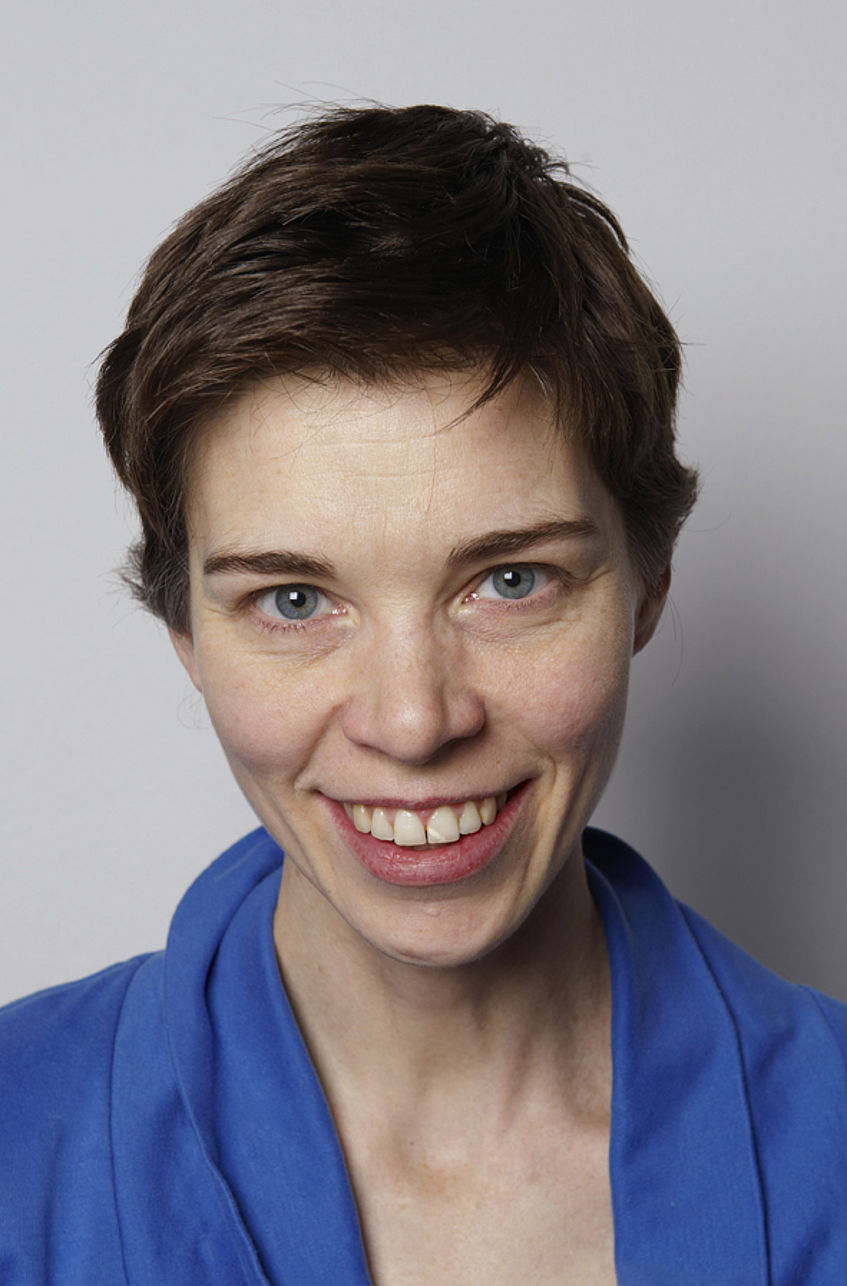 Alena Baich
Certificate course "Cultural Management" 2018/2019
"I learned a great deal from the Certificate Course "Cultural Management" and profited a lot professionally and on a personal level. The subject-specific program, the course instructors as well as the international guest professors shared knowledge, network and perspectives, which I will gladly adopt as director of a cultural association. Finally the informal atmosphere, the inspiring exchange with colleagues really broadened my horizon."
Alena Baich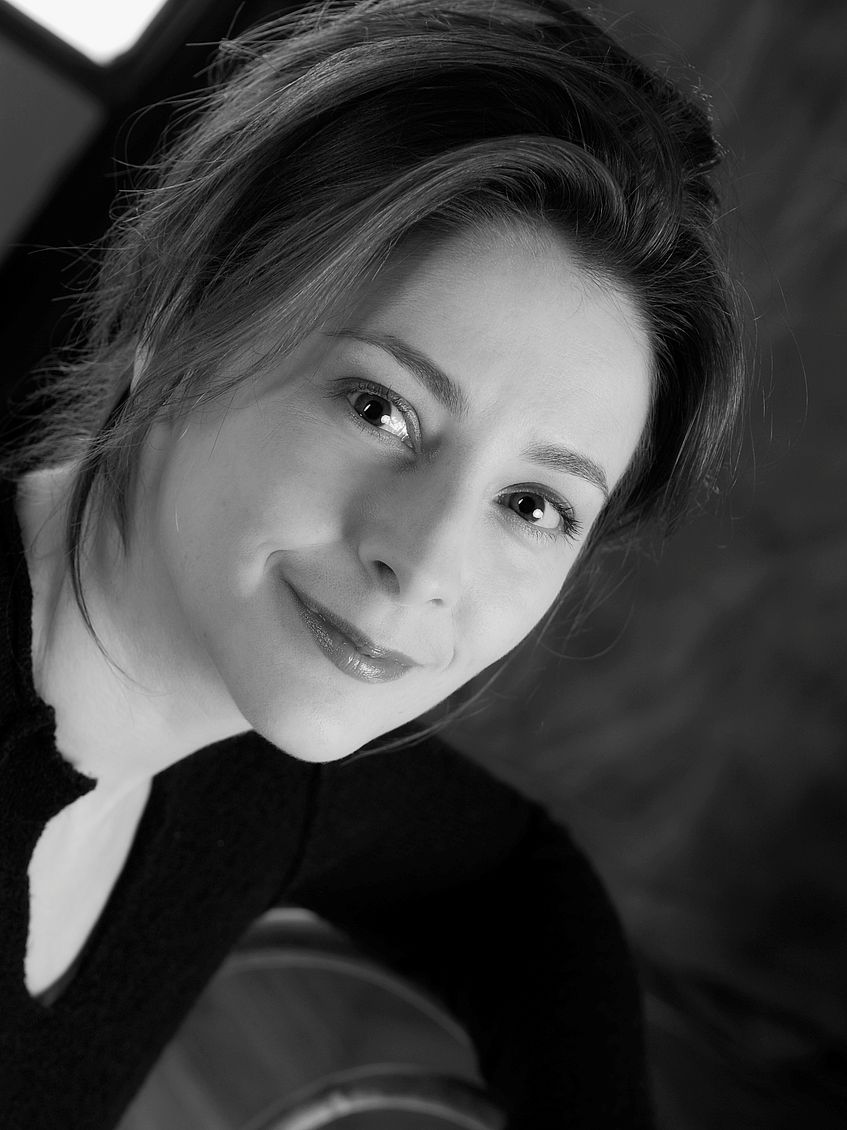 Menno van Duuren
Certificate course "Cultural Management" 2018/2019
"State of the art knowledge of Cultural Management, immediately applicable in my current position in the management of a Dutch symphony orchestra: that's what I wanted to get out of this course. And I did! Even more: the subjects and cases presented by the outstanding scientific team and international guest lecturers took me beyond the world of my daily work, into new realms, they widened my views and sharpened my mind. I was challenged to dig deep for fundamental reasons and authentic justifications, as well as to look high up and far ahead to find new opportunities and inspiration. It worked: I found many new assets for my future career, wherever in the European cultural field that may be.
On top of that, I am grateful to have found new friends and dear colleagues from seven countries, having shared so many impressions and experiences during this highly intensive course."
Menno van Duuren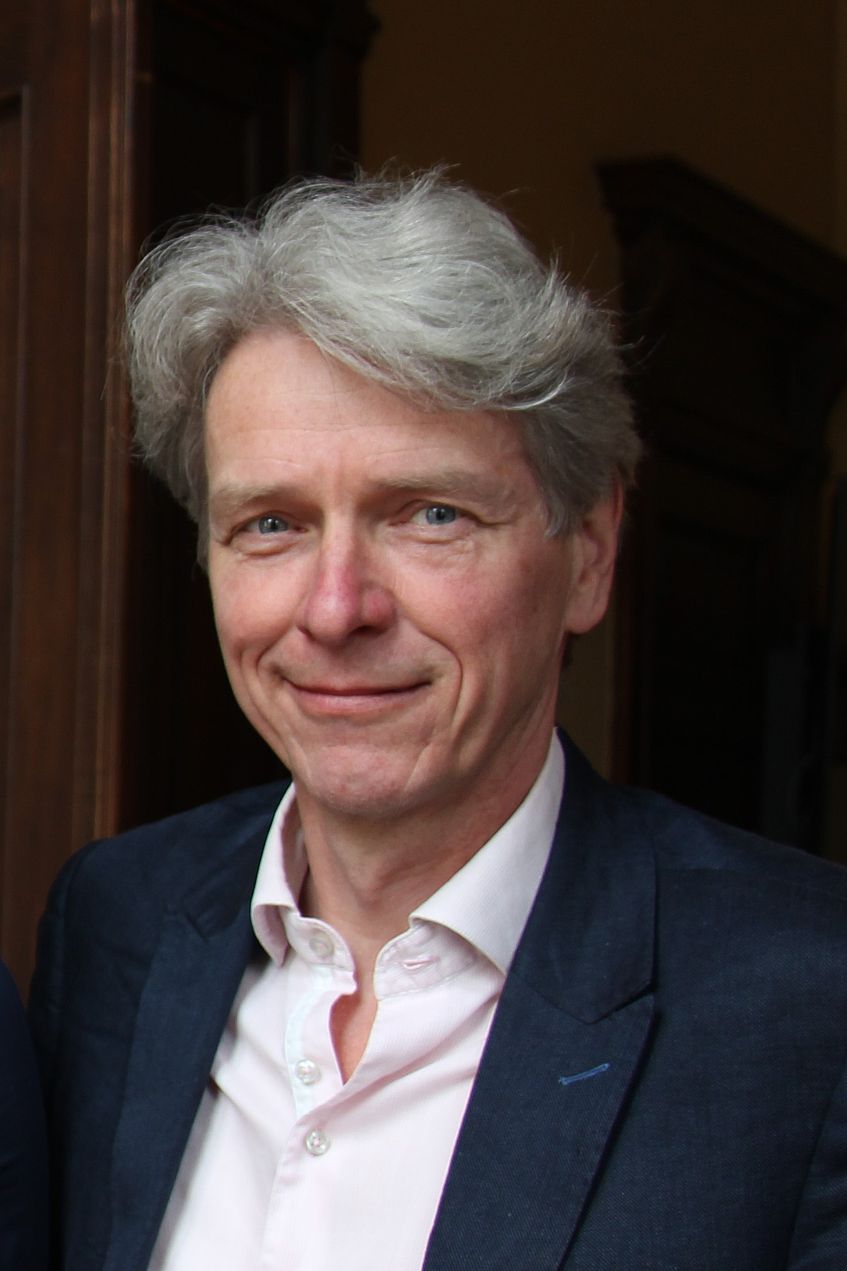 Ignacio Hurtado
Certificate course "Cultural Management" 2017/2018
"Having studied this program as an architecture and design journalist, who is keen on developing, managing, and financing projects focused on these creative industries, was an accurate decision. Conceived to some extent like an 'intensive boot camp,' the course exceeded my expectancy, since it encourages the exchange of skills and knowledge within a multicultural environment, under the personalized guidance of the scientific leaders, as well as the administrative team of the Postgraduate Center.
In addition to the theoretical basis, one of the most significant inspirations was the first-hand expertise from diverse lecturers into their respective work settings. In the same way, with the challenge of coping with solo presentations, a collective synergy among colleagues and academics emerged, which motivates me, even more, to put into practice in my country of origin all the gained experiences."
Ignacio Hurtado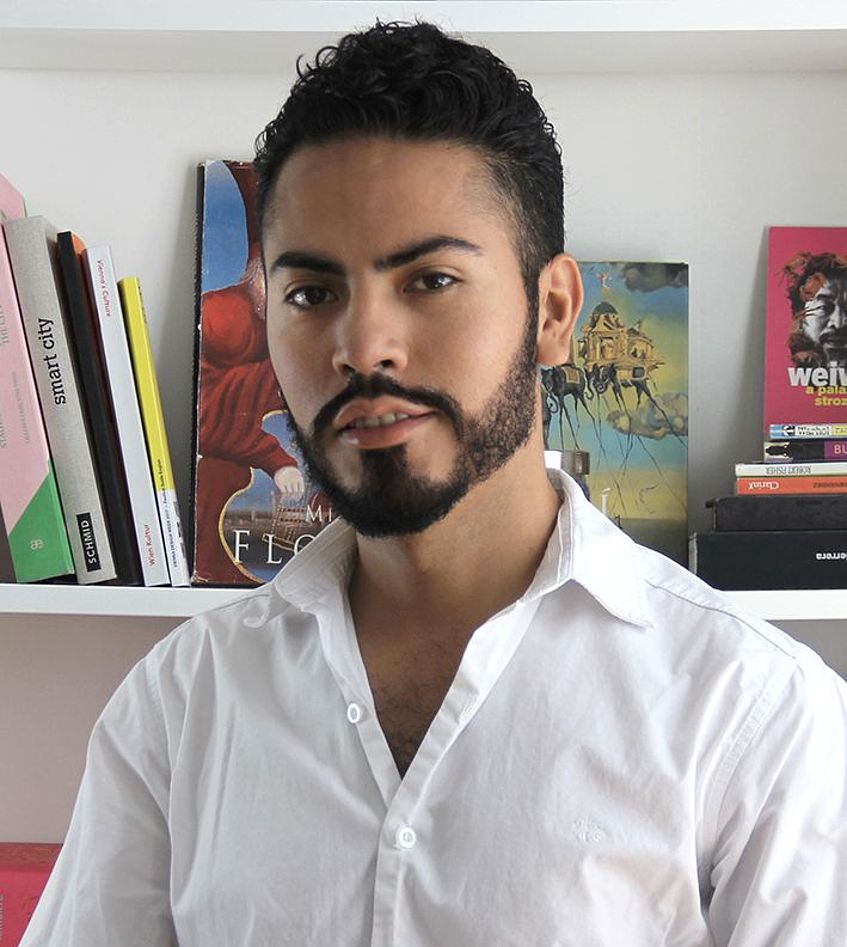 Johanna Rudorfer
Certificate course "Cultural Management" 2017/2018
"Searching for a postgraduate professional education to deepen my experience in project management and focus on a cultural specialization, the Cultural Management Course was a perfect match. My expectations were exceeded as it was extremely well balanced (practical lectures were always embedded in a profound academic setting) and really efficient in terms of organization and administration.
The course didn't only improve my skills in audience development, community involvement and intercultural communication, but also had a great impact on my personal development and confidence. Lecturers from all over the world inspired the participants with their expertise and experience. In this international set up I had the possibility to grow and develop, always supported by the ambitions Course Management for whom it really was a personal concern that everybody could make the most of the course. In addition, getting to know peers from all over the globe was a great personal enrichment and inspiration for future projects and cooperation."
Johanna Rudorfer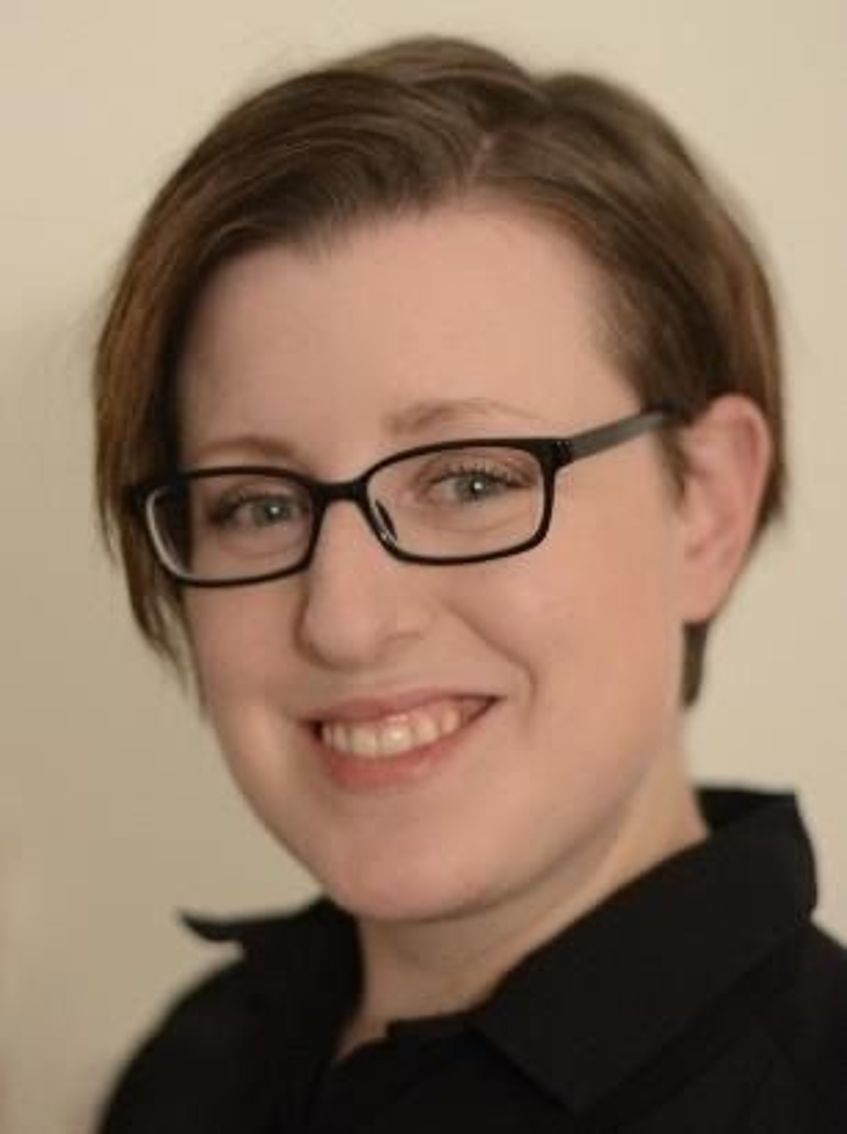 Mag.art. Elisabeth Schlegel
Certificate course "Cultural Management" 2016/2017
"The Cultural Management Course seemed to be perfect for me in order to widen my professionel horizon. As a specialist in the field of painting's conservation I gained additional skills for carrying out independent cultural or art related projects. The course was scheduled very intense, but according to the part-time-one-semester format, it was just perfect. I would not like to miss out on any of the interesting lectures we were offered.
I personally liked, that the course was organized in a very practical and motivating way. Also I decided for the course, because of it's international set-up, which enriched all our individual projects with many additional mind opening aspects. I felt well guided through the course and especially profited from the expertises of our supervisors and the general program management."
Mag.art. Elisabeth Schlegel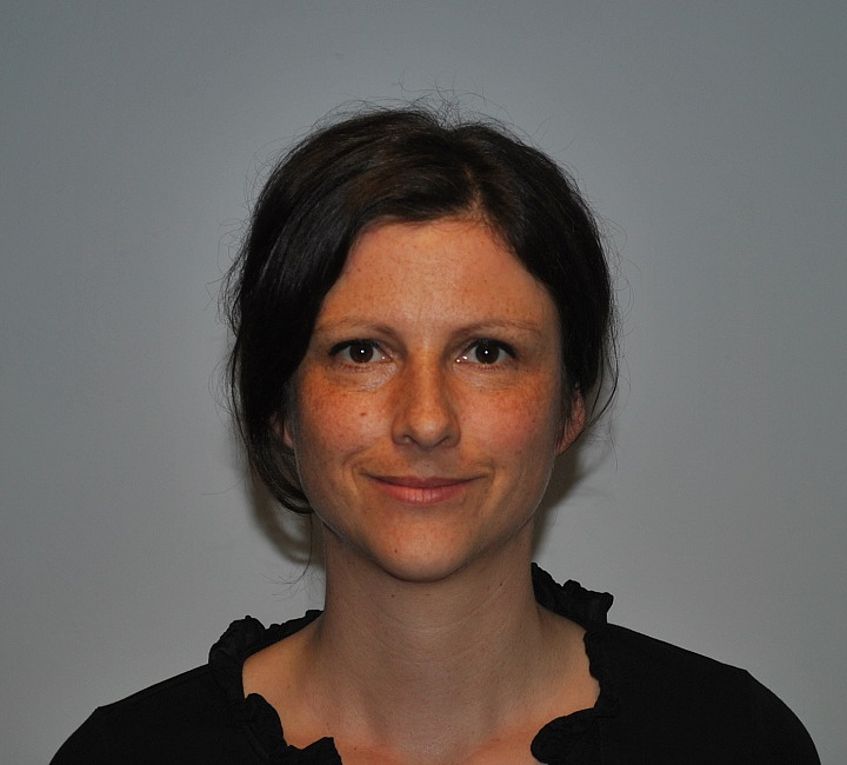 Mag. Philip Templ
Certificate course "Cultural Management" 2016/2017
"After years in the field of cultural and political education in a museum, I had a strong desire to get new input and improve my competences and skills referring to the topics project coordination and project financing in the cultural sector. What I have gained from the course was much more. Working together on individual projects with people from all over the world with different skills and backgrounds was inspiring and motivating and put every project/idea on a higher level of professionalisation.
The course-weekends were good organised and well elaborated with theoretical and practical lectures from international experts, who gave us new and additional insights in the cultural sector. Combined with the strong support of the Course Management and Administration the Cultural Management Course encouraged me, to belief in my concepts and bringing them into life."
Mag. Philip Templ