"To a Healthy Neighbourhood"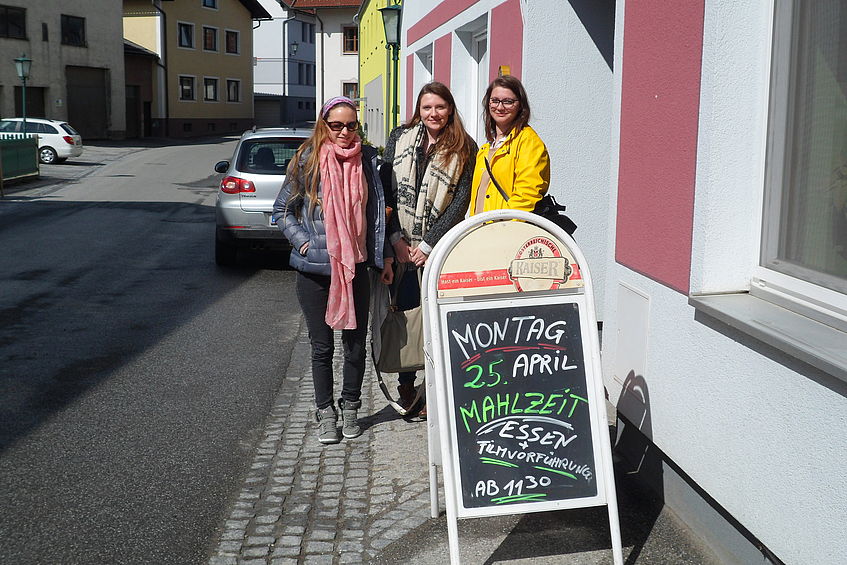 "To a Healthy Neighbourhood"
In our service learning project students are given the opportunity to be part of a large-scale research project with the focus on how to integrate senior citizens into neighbourhood activities and thus to strengthen community ties, relationships and social participation. The project is taking place between 2015 and 2017 in five Austrian Federal States and thus five neighbourhoods (urban, rural and mixed) with app. 10 different organisations being stakeholders of the project. The target group are older people above the age of 60 years who participate in social life to a lesser extent and who have weak ties within the neighbourhood.
Students in sociology benefit from this experience by:
Going through the whole research cycle (planning, research questions, preparation of field work, doing field work, analysis and interpretation of results)
Being involved in qualitative and quantitative methods of research in the local communities and getting access to real field work
Working together with a professional team of senior researchers (guidance, counselling, advice, …)
Having to argue why research is important to people in the community
Training skills in research methods (questionnaire design, participant observation …)
Training soft skills (communication, compassion, a sense of caring …) when interacting with older people
In all, 11 students (10 female, 1 male) are involved throughout this service learning experience. The experience is integrated into the curriculum and is discussed in plenary in the sociology class each week, when students and staff meet (4 staff members).
To date the students have documented the following experiences/challenges:
great possibility to gather additional experience in a professional environment
additional value to other classes, which take place only in class
positive reactions and welcoming attitude towards young students of the older participants in the communities
interesting working field (social work, community work)
restricted available womanpower and restrictions on available observation time and analysis
unexpected changes in the local communities in the project with a variety of (uncontrollable) influence factors
students can be considered outsiders in the groups of older people
students have a lack of experience with real research work