"PARENTIATION" (Counselling association for parents with children that have special needs)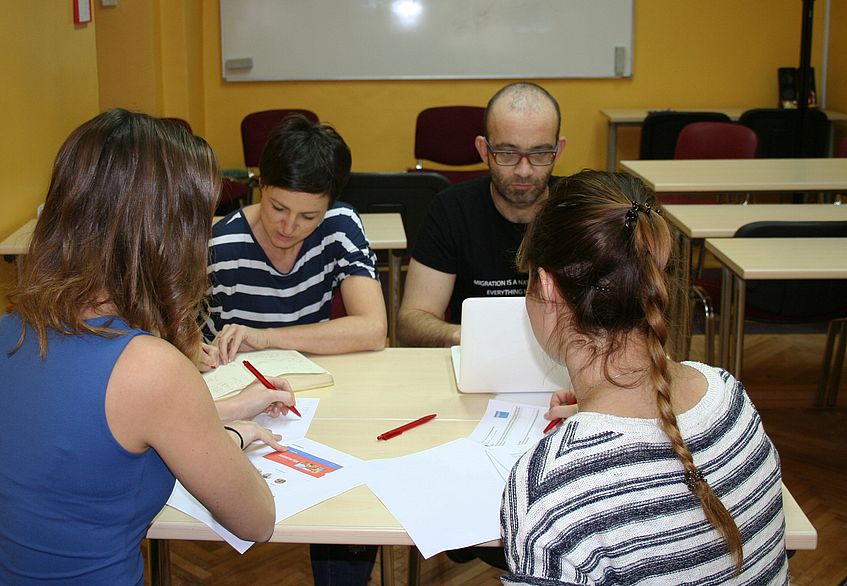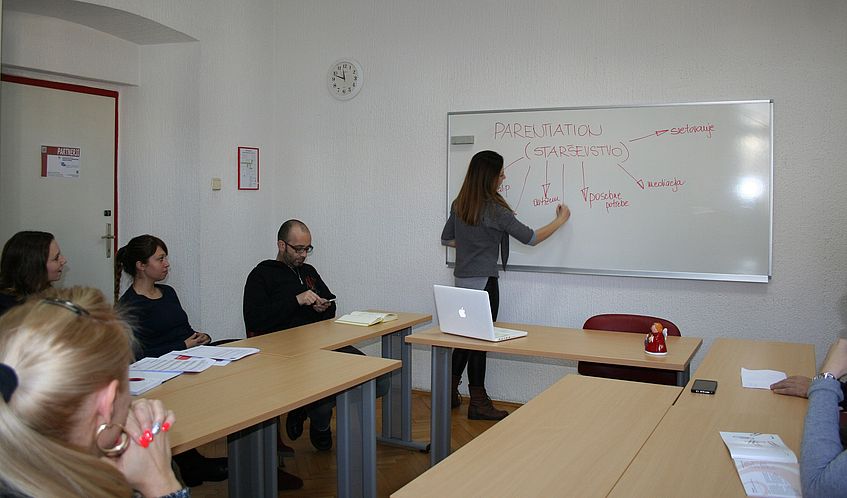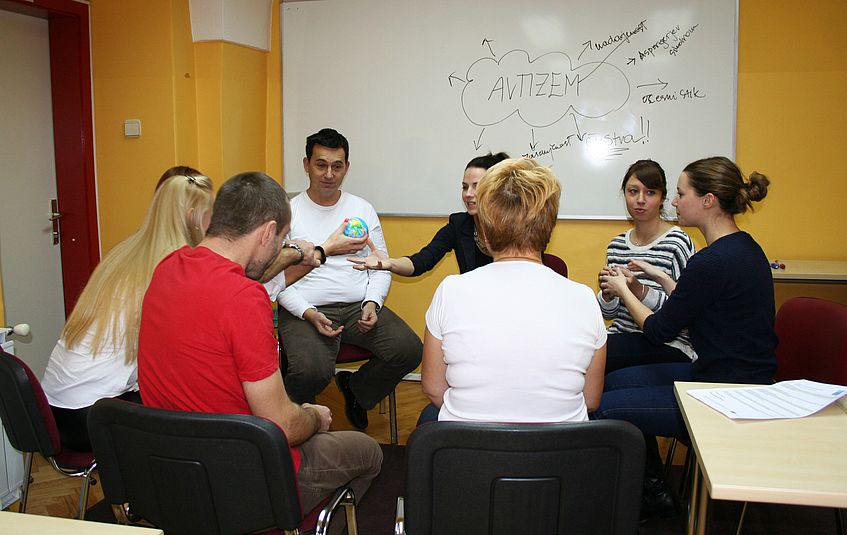 There are so many different special needs that a child can have. Even though we can classify them into groups (physically disabled children, children with mental disabilities, blind and partially sighted children, deaf and hearing impaired children, children with speech and language disorders, children with deficits in certain areas of learning, children with behavioral and personality disorders, long-term sick children and children with several problems), every single one of them is still a unique individual that has his own needs.
Families that unfortunately have to face the fact that their child has special needs, have to suddenly change their whole system. Family members must assume new roles and transform the existing ones. For example: father/mother must take a bigger part in the children's care (it can mean part time job), older children need to be more independent and often have to help their parents in the care and development of a handicapped child. There are families, especially parents that do not know how to face with that, because they lack information in this area.
"PARENTIATION" is a joint service learning project conducted by members of the community from different areas. The name comes from words: differentiation and individualization. Our members are:
Professors and students from specific fields
Experts of disorders/special needs field
Leaders of associations that work with teachers with special needs
Parents
Our goals are:
Explanation/clarification/ about children's disorders and needs (free educational seminars and workshops).
Advice on the educational treatment of their children (whether to go on a regular school or to school with adopted program, etc.).
The possibility of discussing and finding solutions with a professional worker (which methods, activities, games and approaches can they use when spending time with their child).
Mediation when there are misunderstandings between parents and practitioners.
Aid and help for their own emotional distress, feelings of helplessness or feelings of guilt when considering their child (individual hours, group work, etc.).
Enhancing the training of students that study Special needs programs (students will work as volunteers on real – life examples that parents are dealing with. It will give them a look into the practice and give them real problem – solving).
Offer parents informal forms of assistance:
Advocacy: allows someone to defend the rights of those who are alone cannot or are not able to defend themselves.
Self - help: a group of people with similar problems in equal way. Members of the group are equal to each other, the group is voluntary and smaller and their essential objective is the mutual help in achieving a particular goal, in which they learn to take on responsibility, cooperation and overcoming feelings of helplessness. Features self-help are: emotional support, common ideology, the availability of relevant information, the presence of role models, exchange of experience on how to deal with common problems, the possibility of helping others and feel to control and dominate your life.
Volunteer work: volunteers help parents with certain obligations.
Parents can make an appointment for counselling with a counselor they picked or they can ask their questions to our experts over our internet page. We also organize on weekly bases, seminars for parents, where our lectures give them very good information about methods, activities, games and approaches, which will help them, deal with every day activity their children have.