August Reinisch - Director of the LL.M. program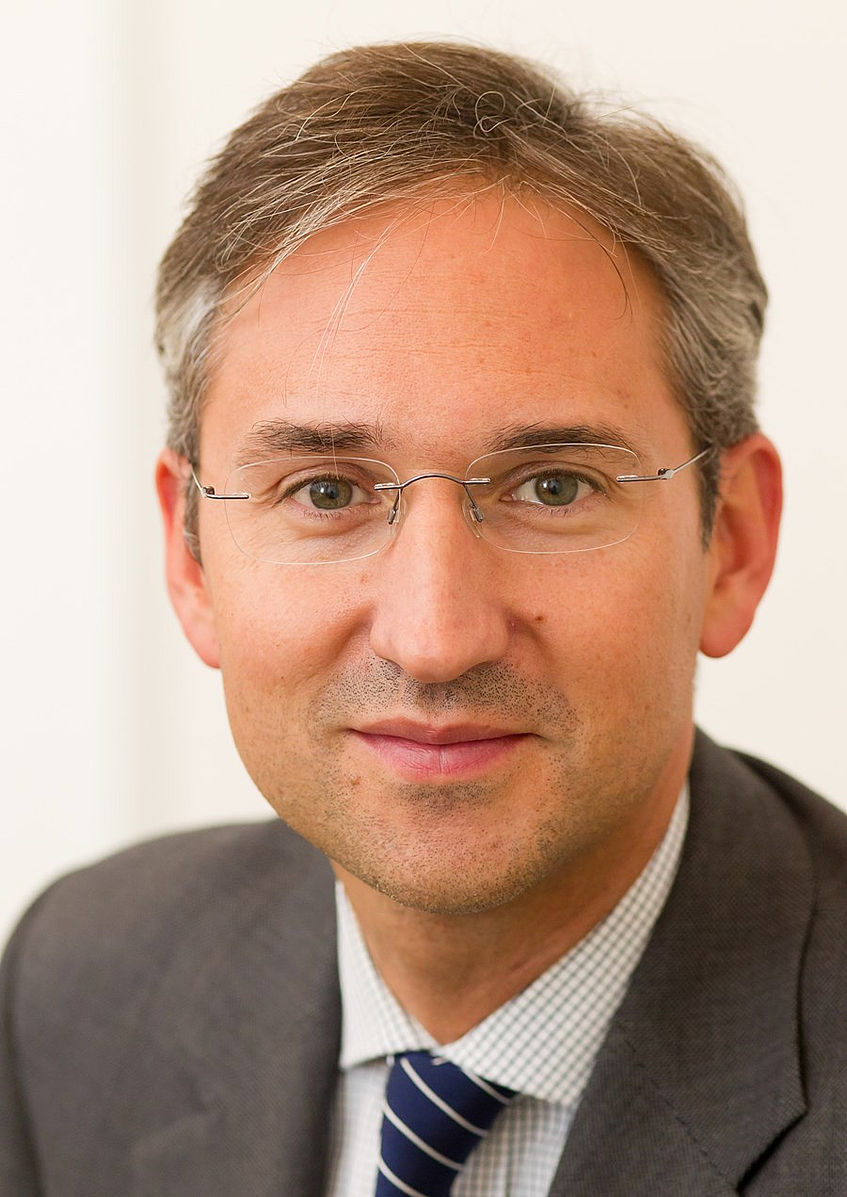 August Reinisch - Director of the LL.M. program
Professor of International and European Law at the University of Vienna
Head of the Section of International Law and International Relations, University of Vienna (since 2005)
Director, LL.M. Program "International Law", University of Vienna
Member of the International Law Commission of the United Nations for the quinquennium 2017- 2021 and for the quinquennium 2022- 2027
August Reinisch holds Master's degrees in philosophy (1990) and in law (1988) as well as a doctorate in law (1991) from the University of Vienna and an LL.M. (1989) from NYU Law School. He is admitted to the Bar of New York and Connecticut (since 1990). From 2004 to 2006 and 2010 to 2016 he was Dean for International Relations of the Law School of the University of Vienna and he has been serving on the University's Senate from 2016-2019.
He is also an Associate Member of the Institut de droit international/Institute of International Law (since 2015), Member of the Permanent Court of Arbitration in The Hague/Netherlands (since 2014), Member of the Panels of Conciliators and of Arbitrators maintained by the International Centre for Settlement of Investment Disputes (ICSID) in Washington D.C./USA (since 2002).
From 2001 to 2020 he served as US-government appointed arbitrator on the In Rem Restitution Panel according to the Austrian General Settlement Fund Law 2001. He has been serving on numerous investment arbitration tribunals.
Research focus
Investment Law (indirect expropriation, fair and equitable treatment and other standards of investment protection)
Investment Arbitration and other forms of Investor-State Dispute Settlement
International Economic Law (Extraterritoriality, economic sanctions, WTO dispute settlement)
The Law of International Organizations
State Responsibility (State of Necessity)
State Immunity
Accountability of Non-State Actors
Extraterritorial Jurisdiction
State Succession Law
---
Major Recent Publications
with Marc Bungenberg, Draft Statute of the Multilateral Investment Court (Studies in International Investment Law Vol. 37, Baden-Baden, Nomos 2021), pp. 80.
Advanced Introduction to International Investment Law (Cheltenham, UK – Northampton, MA, USA, Edward Elgar Publishing, 2020), pp. 136.
with Christoph Schreuer, International Protection of Investments. The Substantive Standards (Cambridge, Cambridge University Press 2020), pp. 1098.
with Marc Bungenberg, From Bilateral Arbitral Tribunals and Investment Courts to a Multilateral Investment Court. Options Regarding the Institutionalization of Investor-State Dispute Settlement (Special Issue of European Yearbook of International Economic Law, Springer, 2nd ed., 2020), pp. 222.
'Human Rights Extraterritoriality: Controlling Companies Abroad', in: Eyal Benvenisti and Georg Nolte (eds.), Community Interests Across International Law 396-413 (Oxford, Oxford University Press, 2018).
'Enforcement of Investment Awards', in: Catherine Yannaca-Small (ed.), Arbitration Under International Investment Agreements: A Guide to the Key Issues 671-697 (Oxford, Oxford University Press, 2nd ed. 2018).
'Sources of International Organizations' Law: Why Custom and General Principles are Crucial', in: Samantha Besson and Jean d'Aspremont with Sévrine Knuchel (eds.), The Oxford Handbook on the Sources of International Law 1007-1024 (Oxford, Oxford University Press, 2017).
'Elements of Conciliation in Dispute Settlement Procedures Relating to International Economic Law', in: Christian Tomuschat, Riccardo Pisillo Mazzeschi und Daniel Thürer (eds.), Conciliation in International Law 116-132 (Leiden und Boston, Brill – Nijhoff 2016).
The Conventions on the Privileges and Immunities of the United Nations and its Specialized Agencies, A Commentary (editor, Oxford, Oxford University Press 2016).
Jurisdiction and Admissibility in International Investment Law, in: 16 The Law and Practice of International Courts and Tribunals 21-43 (2017).
The Rule of Law in International Investment Arbitration, in: Photini Pazartzis and Maria Gavouneli et al. (eds.), Reconceptualising the Rule of Law in Global Governance, Resources, Investment and Trade 291-307 (Oxford and Portland Oregon, Hart, 2016).
The Likely Content of Future EU Investment Agreements, in: M. Bungenberg, J. Griebel, S. Hobe, A. Reinisch (eds.), International Investment Law. A Handbook 1884-1904 (C.H.BECK – Hart Publishing – Nomos, 2015).